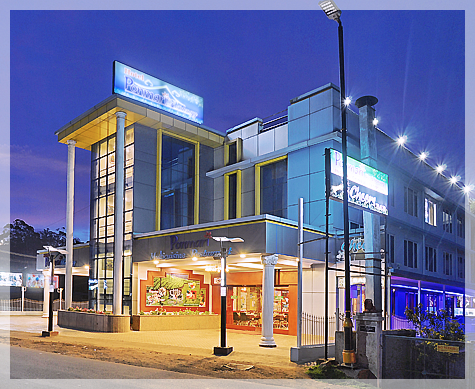 Modern Elegance
"Ponmari Residencyy" one of the pioneering projects of "The Ponmari Groups", Chennai has been providing discerning business and leisure travellers with the highest standard of luxury hospitality. The property is awe inspiring with unique ambiance, as well as sophisticated and elegant surroundings. Their distinctive nature and the unified commitment of our professional staff make our brand stand apart in the competition of the hospitality industry. Ponmari Residencyy in Ooty is the perfect hotel destination to unwind and relax.
Historic Style
The spacious and elegantly appointed guest rooms are all well-equipped with a full range of modern amenities. We maintain the highest level of quality and luxury while offering luxurious serviced accommodation with comprehensive personalised services and facilities.
We are conveniently located to make your business travel, weekend retreat or extended stay convenient and enjoyable. Designed for discerning executives and their families, the residences are spacious and private with elegant and refined decor
Best Ooty Hotels With Beautiful Sights. ponmari residency in Ooty or the Queen of Hill Stations, is couched amidst the blue mountains of southern India. Best Hotels in ooty ponmari residency a Truly Exemplary Experience. Best Hotels in Ooty ponmari residency that not only offer the best views but also the best amenities. Ooty best Hotels ponmari residency which will give you luxurious and peaceful stay during your vacations. Ooty best 3 star Hotels ponmari residency provide best comfort and luxury to the visitors. Ponmari Residency one of the best rhotels in Ooty for short weekend vacations.